• N.B. I try to keep the cartoons on this page more or less current. A few, that just keep on giving, can be found on the Golden Oldies page.
• Another N.B.: Roughs, first drafts, &c., (if available) are originals, but are unfinished and sell for a lot less.
• Almost without exception all the cartoons are drawn on standard computer paper, 8 1/2" x 11"
• P.S. An "R" after a cartoon's file number (e.g., "1234R") indicates only a rough draft is available - there is no finish available.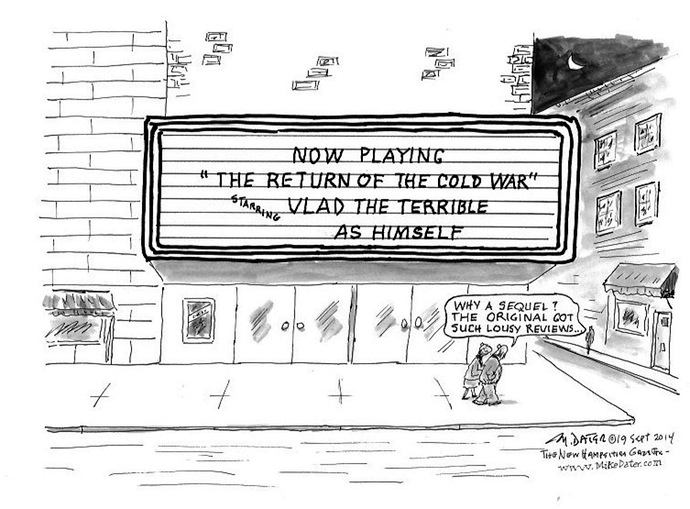 c-1266 - Latest Horror Movie from Russia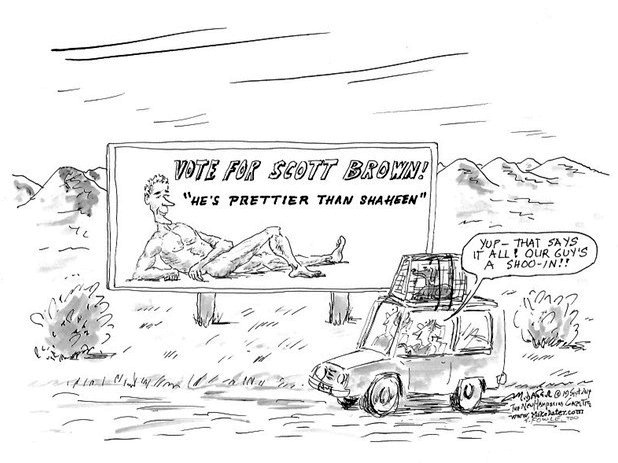 c-1267 - Mr. Cutie Pie for NH Senator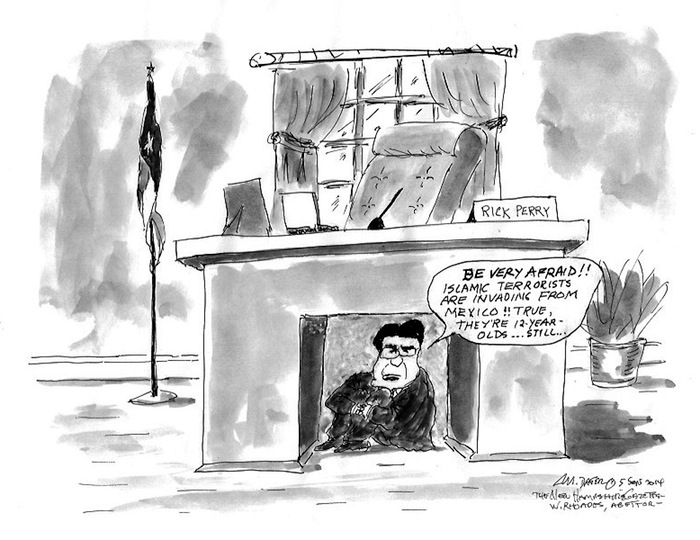 c-1264 - Duck and Cover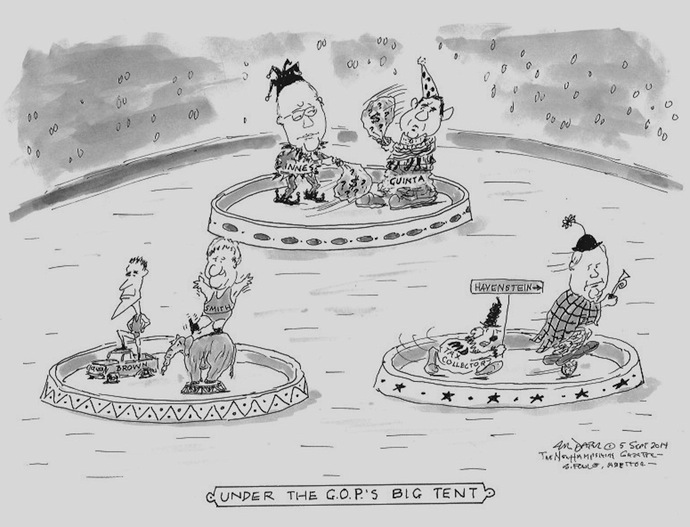 c-1265 - NH's Primary Circus Comes to Town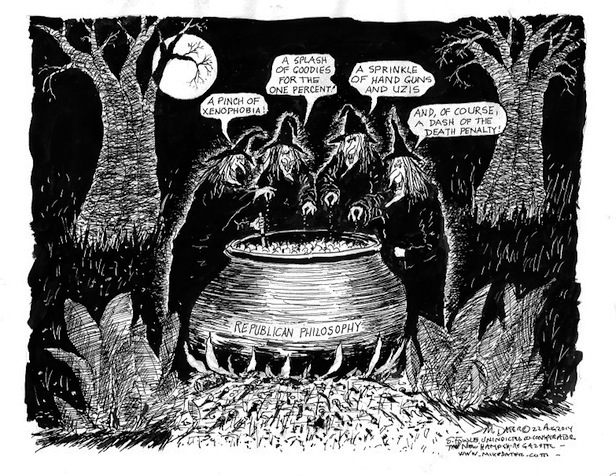 c-1260 - Witches' Brew Redux
c-1261 - See Hillary Not Run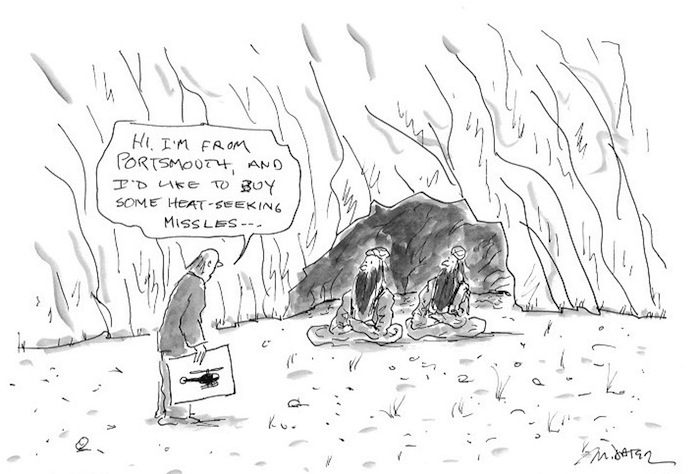 c-1262R - Aaaarrrgghh




Explanatory note: Strictly a local issue -- a newly arrived helicopter school is doing a big business annoying the local earthbound citizenry by its aggressive fly-overs. More than a few are not happy citizenry.

(Rough draft only available)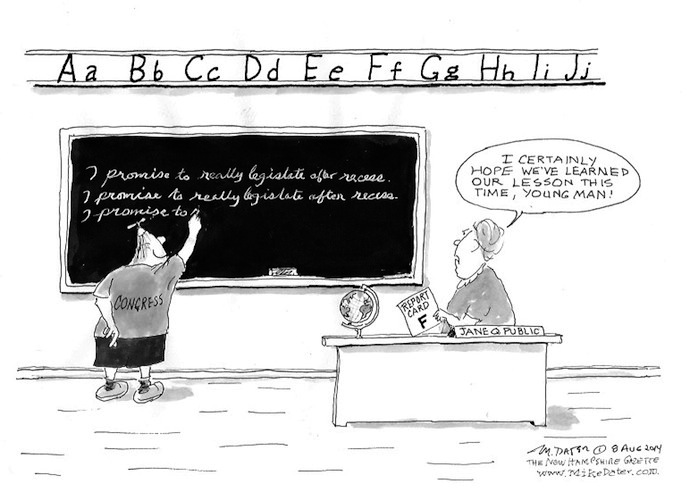 c-1259 - Readin', Ritin', and Rotten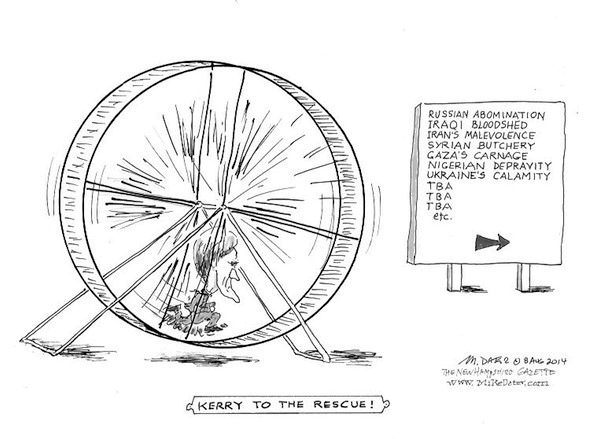 c-1258 - On the Road to Success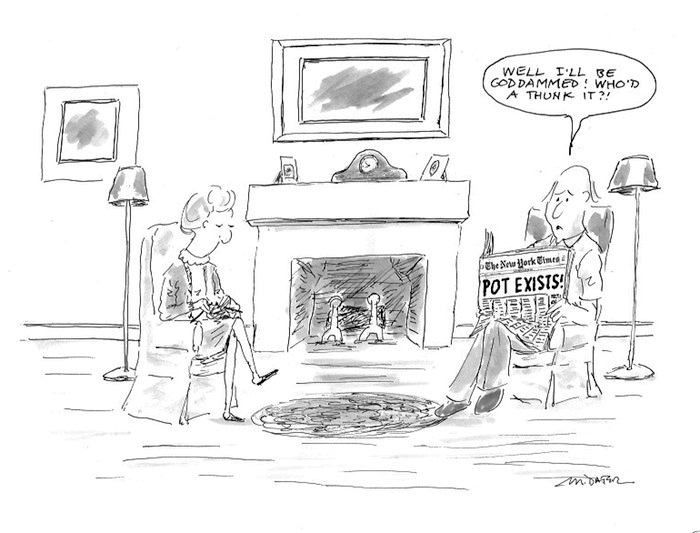 c-1257 - Fit to Print, Finally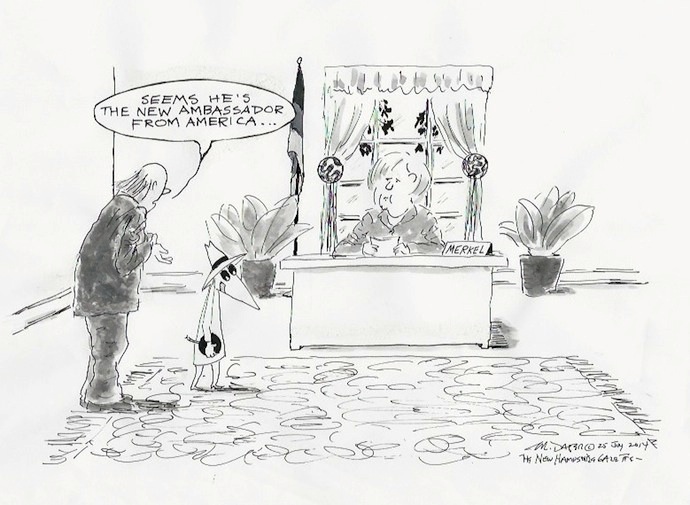 c-1255 - Angela's Angst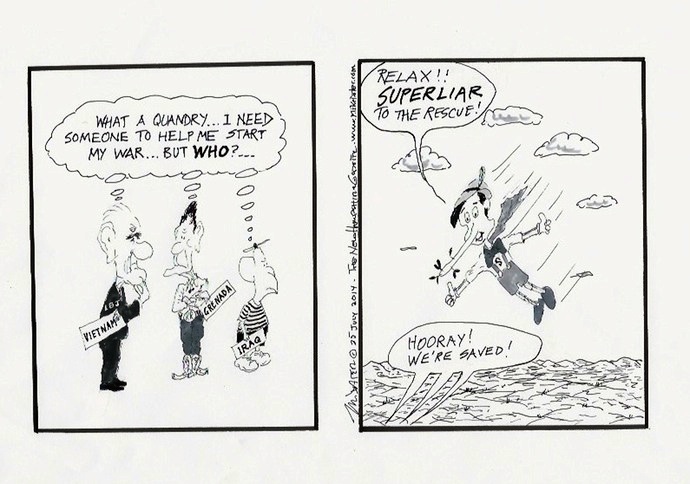 c-1256 -- It's a Bird,It's a Plane...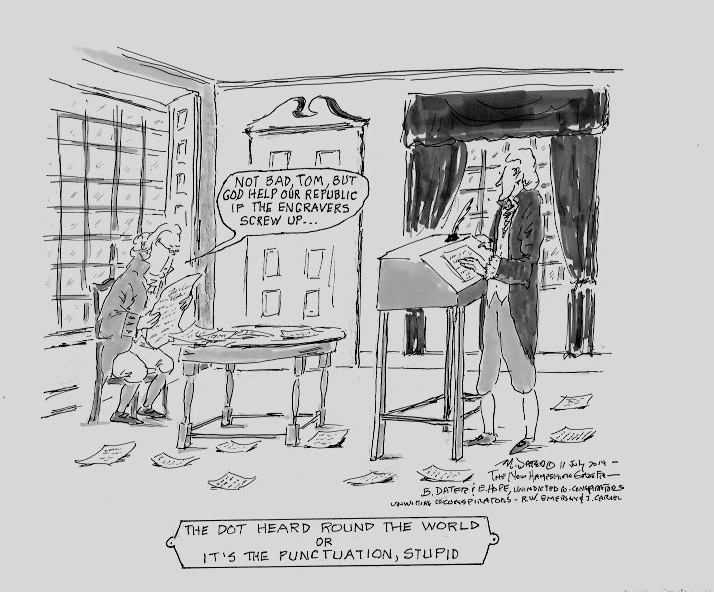 c-1254 - Ben and Tom Hope for the Best
Some explanation required perhaps: Because an engraver miscopied one sentence in the Declaration of Independence, the role of government in securing the rights of "life, liberty and the pursuit of happiness" may have been minimized for the past 100 years or so.
This drawing accompanied Steve Fowle's New Hampshire Gazette rant, 11 July 2014, on this topic.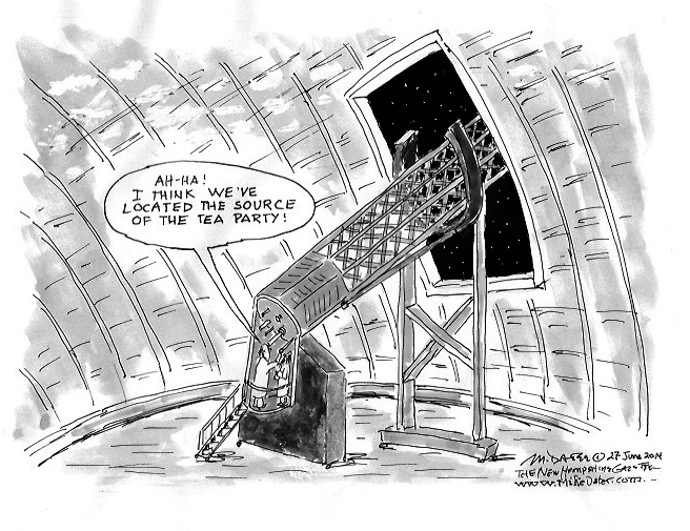 c-1246 - Way, Way Out There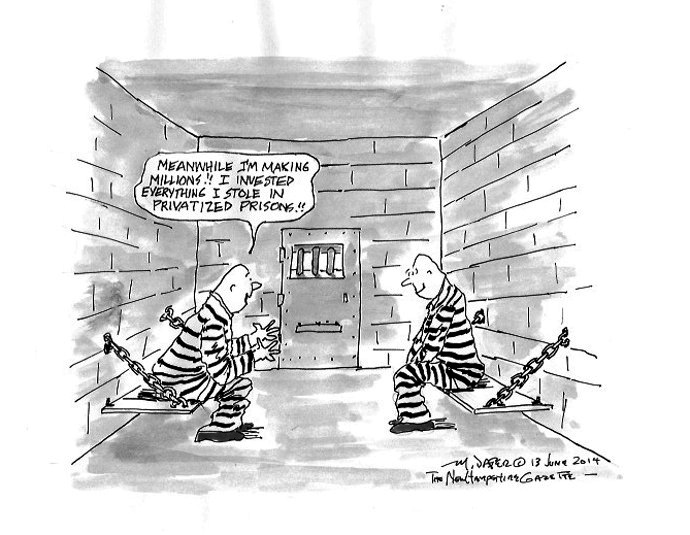 c-1242 - Incarceration, American style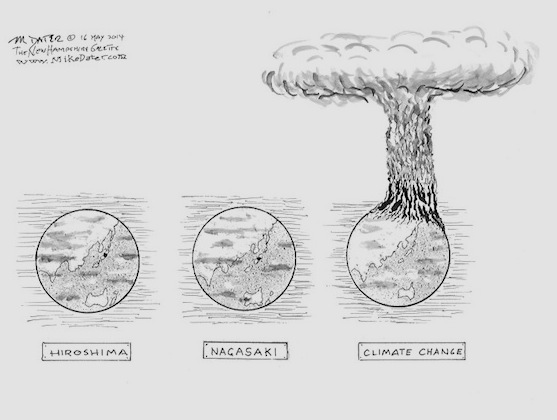 c-1238 - The End is Near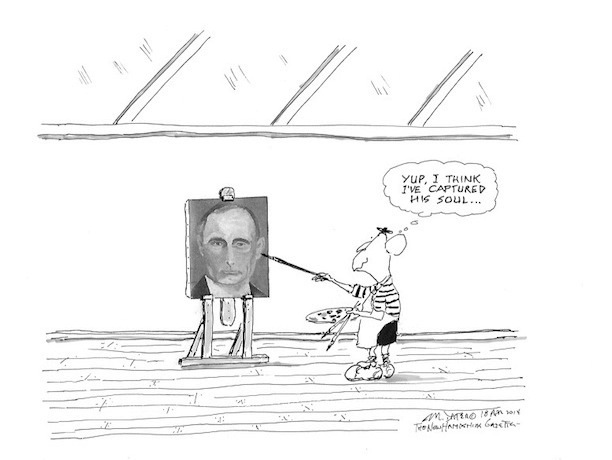 c-1232 - L'Artiste at Work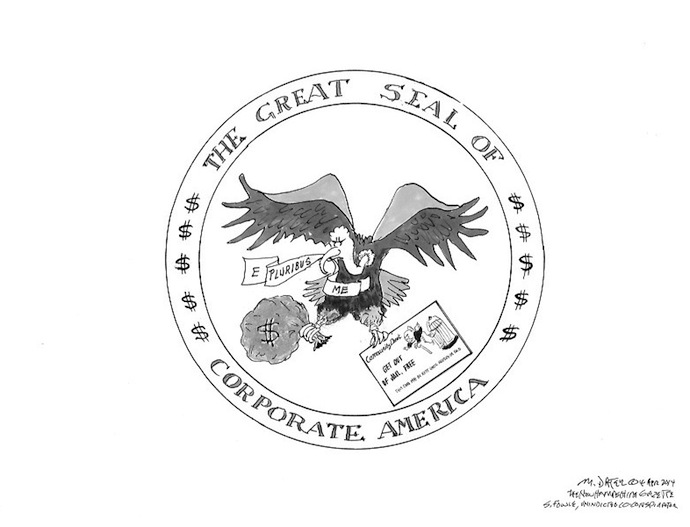 c-1228 - The Great Seal Reconsidered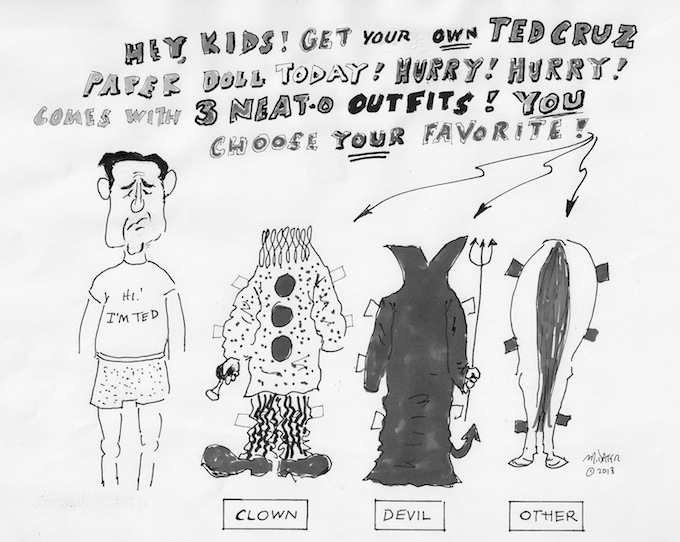 c-1187 - Another Senate Great


Rerun by popular request!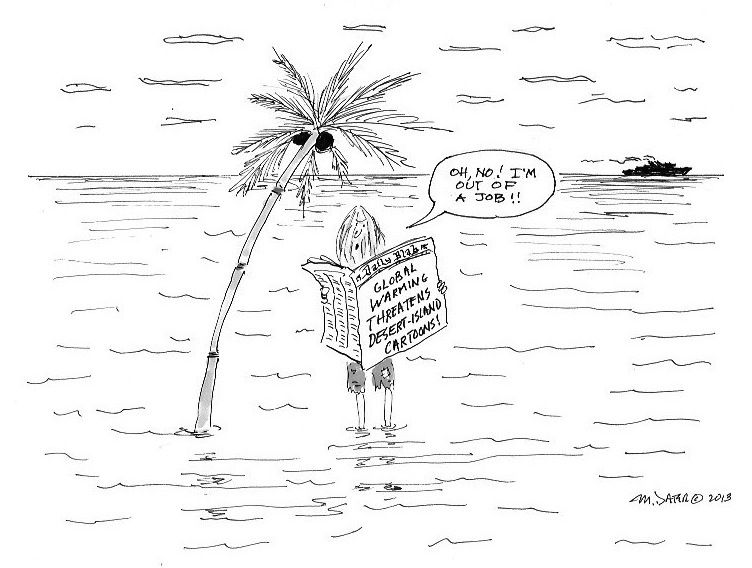 c-1137 - End of a Cartoon Cliché
View Cart / Check Out
---
| Return Home | Info to buy stuff | Political Cartoons | Golden Oldie Toons | Quirky Stuff | Paintings | Mike's Books | GAG TOONS! (Who Knew?!) | Contact Mike here | Brief Bio, &c. |