• N.B. I try to keep the cartoons on this page more or less current. A few, that just keep on giving, can be found on the Golden Oldies page.
• Another N.B.: Roughs, first drafts, &c., (if available) are originals, but are unfinished and sell for a lot less.
• Almost without exception all the cartoons are drawn on standard computer paper, 8 1/2" x 11"
• P.S. An "R" after a cartoon's file number (e.g., "1234R") indicates only a rough draft is available - there is no finish available.
• P.P.S. I give generous discounts, but you have to be nice.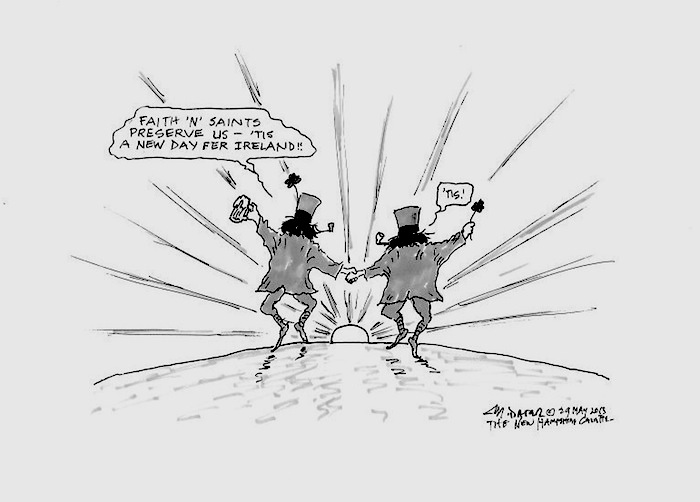 c-1351 - Doin' a Jig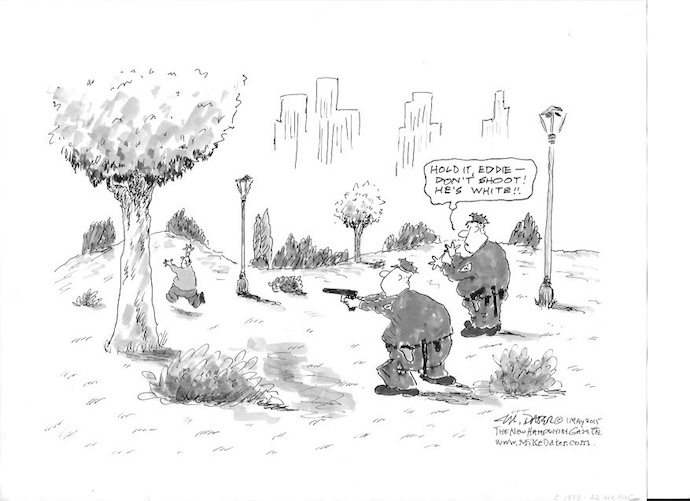 c-1339 - Ready, Aim, Oops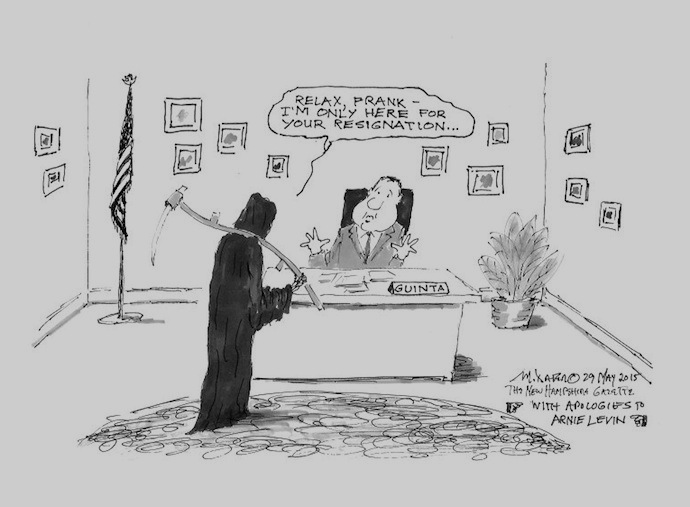 c-1350 - Unwelcome Visiter
I stole this gag from old Arnie Levin cartoon whose original had the grim reaper addressing a housewife-type: "Relax, I only here for your toaster." Always one of my favorites.
Info for out of towners: Even the NH GOP heavies want Frank Guinta to retire for muddying the party's pristine image by illegally funding his campaign, but ol' Frasnk he ain't budging, st least so far.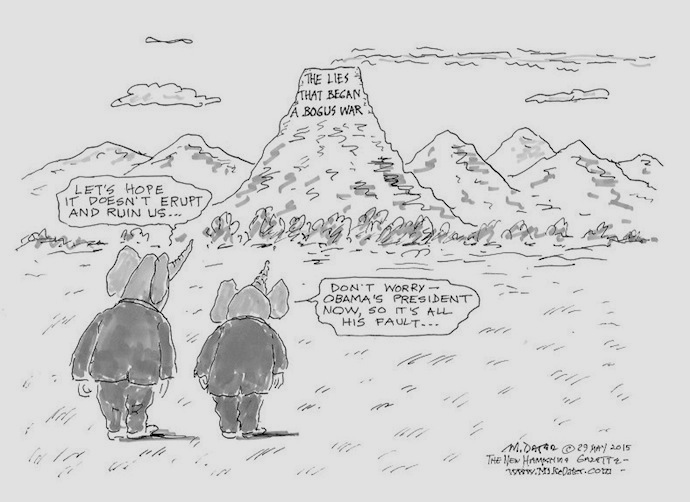 c-1352 - GOP Kaboom?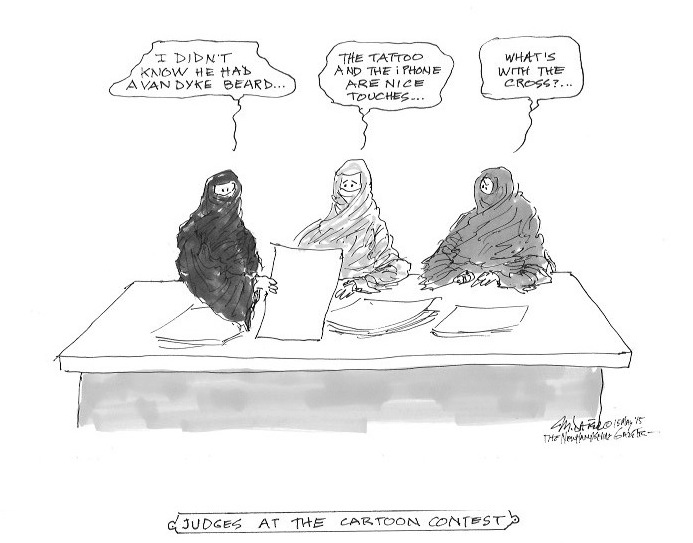 c-1348 - Decisions, Decisions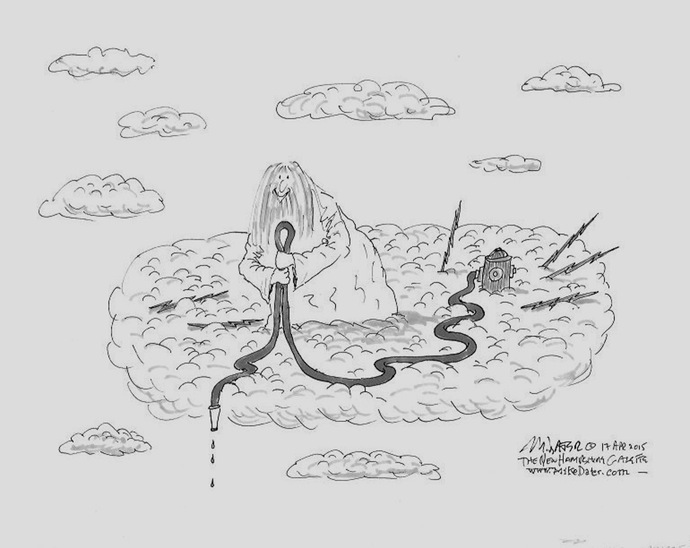 c-1336 - Take That, California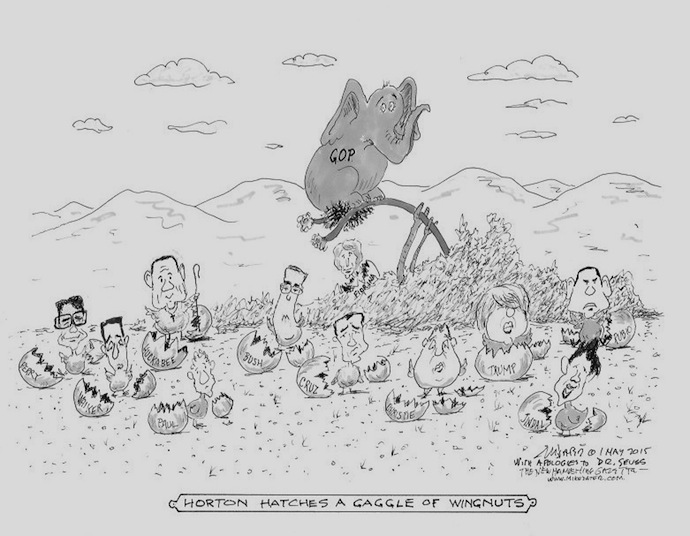 c-1342 - Horton's Lament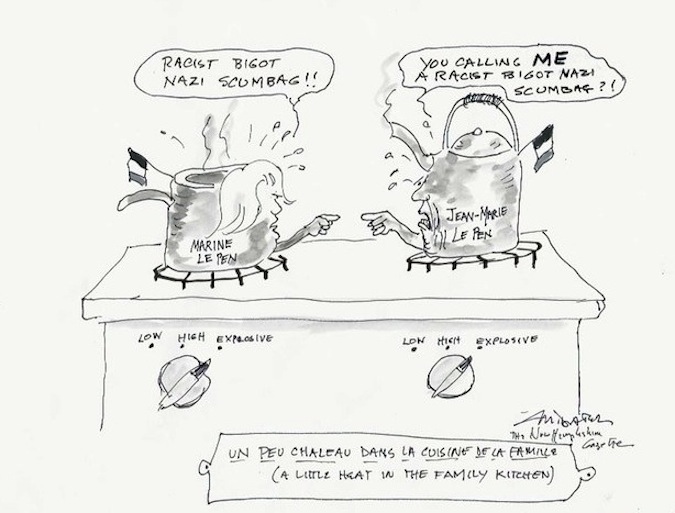 c-1345-R - Le Family Feud


ROUGH DRAFT ONLY AVAILABLE; NO FINISH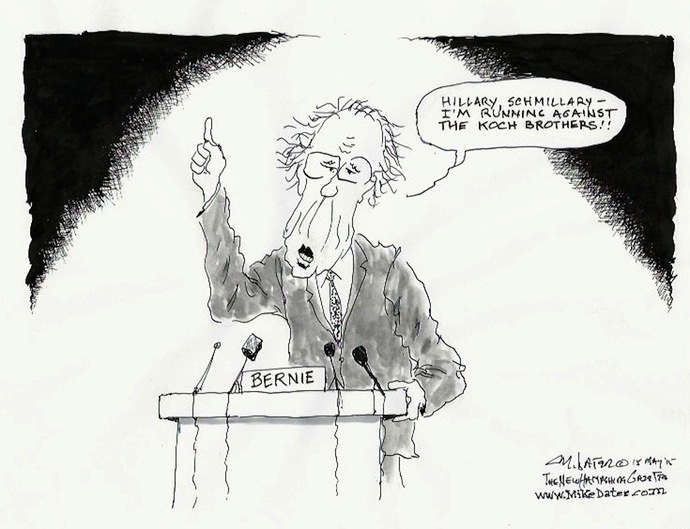 c-1346 - Leftover Lefty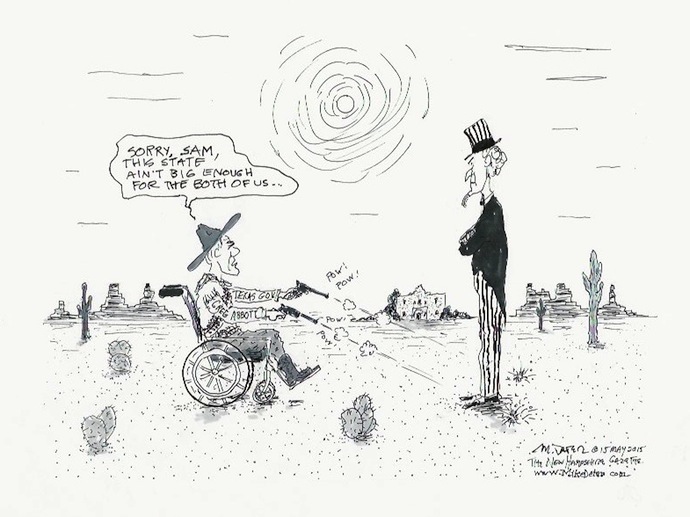 c-1349 - Deep in the Heart of Loonyland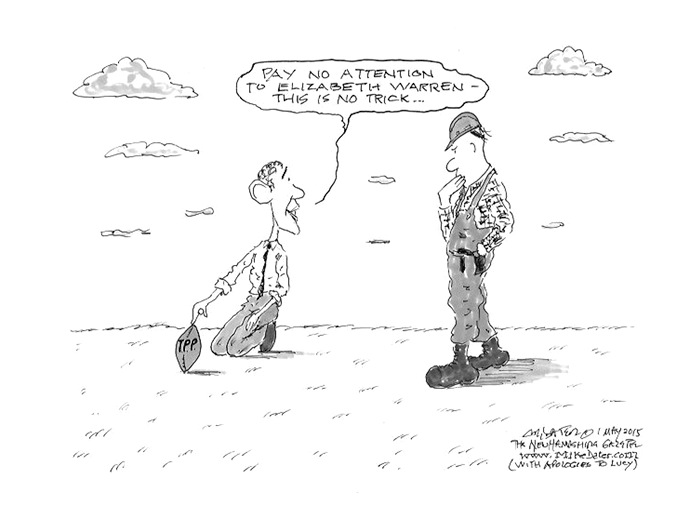 c-1343 - Labor's Lament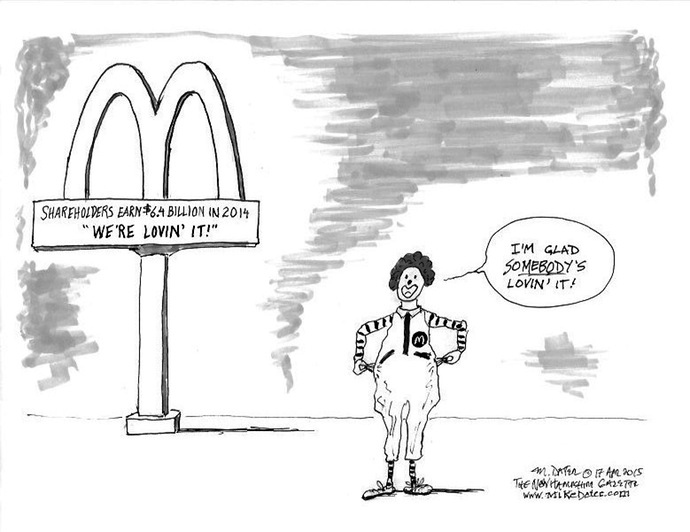 c-1337 - McDollars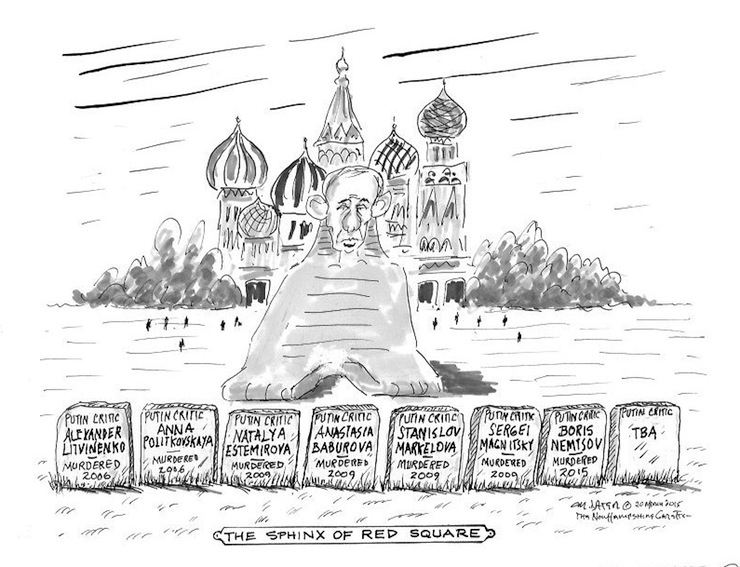 c-1330 - What? Me Guilty?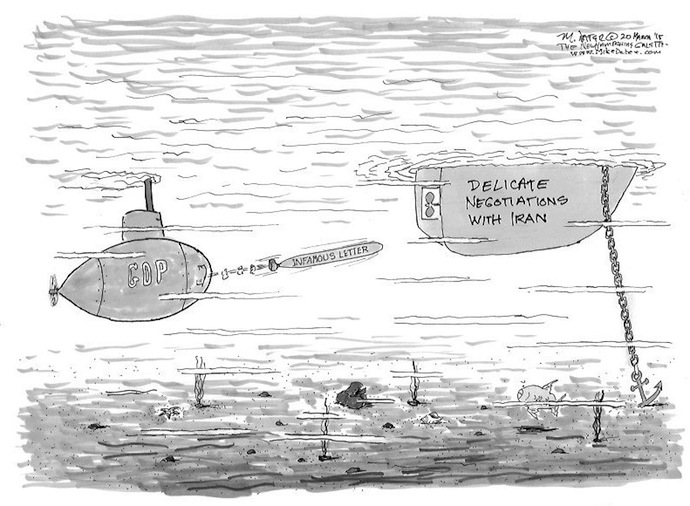 c-1331 - Underwater Mayhem, GOP style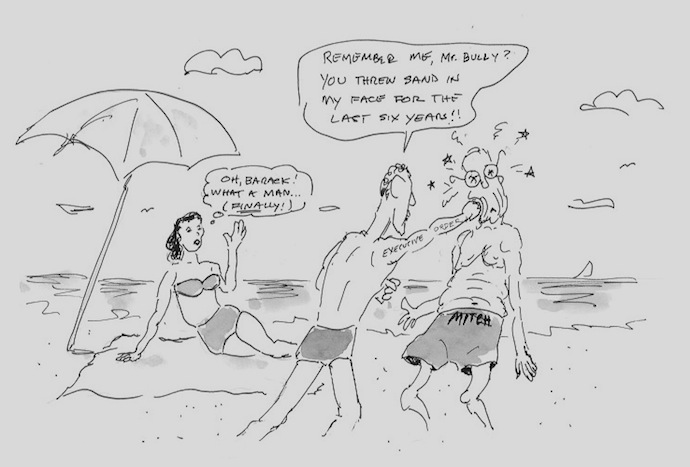 c-1278R - Pow!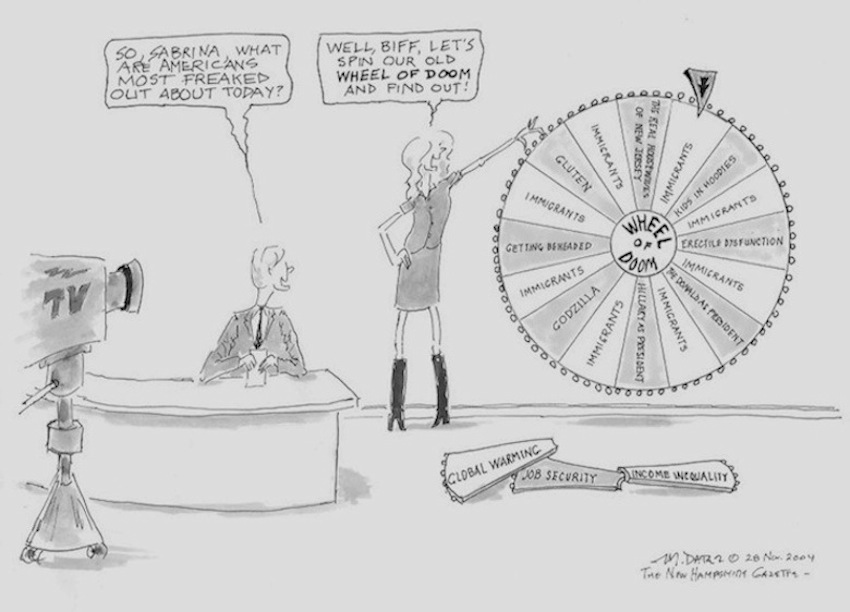 c-1279 - Wheel of Doom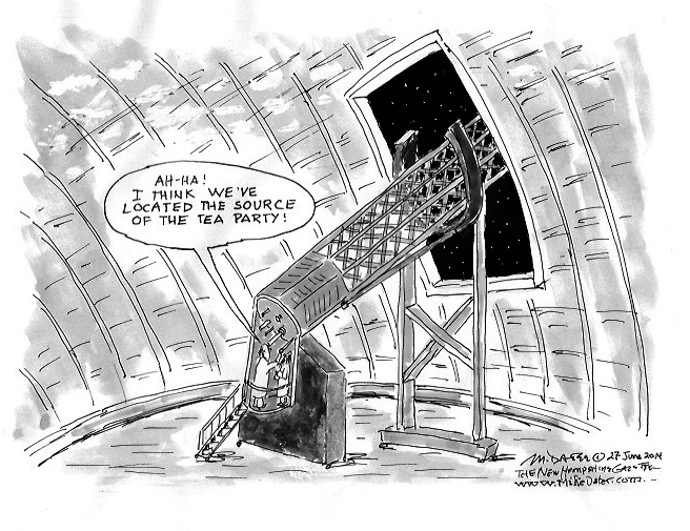 c-1246 - Way, Way Out There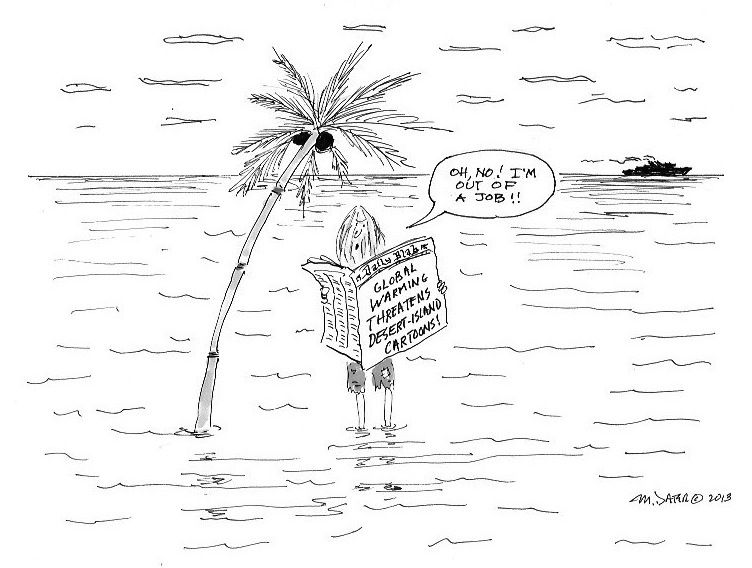 c-1137 - End of a Cartoon Cliché
View Cart / Check Out
---
| Return Home | Info to buy stuff | Political Cartoons | Golden Oldie Toons | Quirky Stuff | Paintings | Mike's Books | GAG TOONS! (Who Knew?!) | Contact Mike here | Brief Bio, & FAQs. |